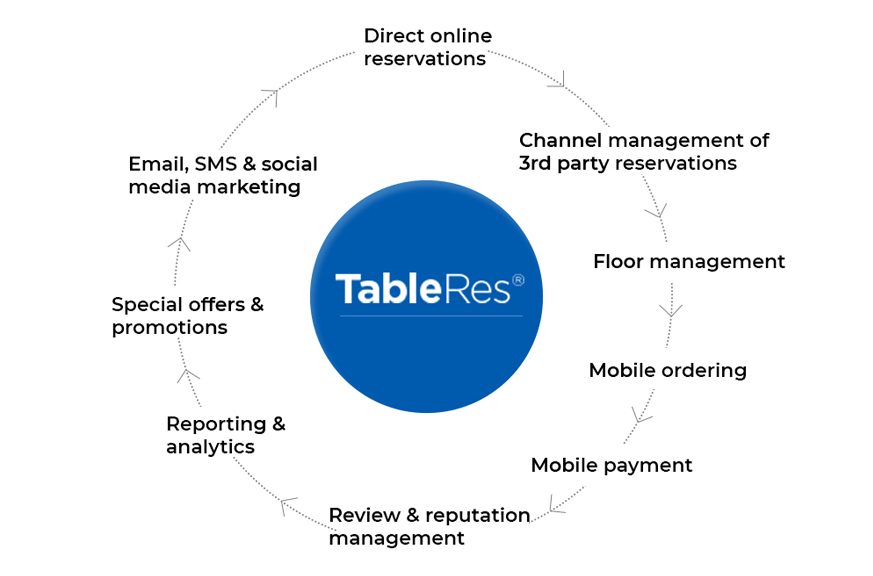 An Integrated suite of tools
Meet the hotel industry's first joined-up suite of digital tools for F&B. Each tool is a best in class system in its own right, and each tool talks to the others in the suite creating a fully integrated solution. Optimise F&B, not only in restaurants, but at bars, in spas, lounges, poolside and for in-room dining.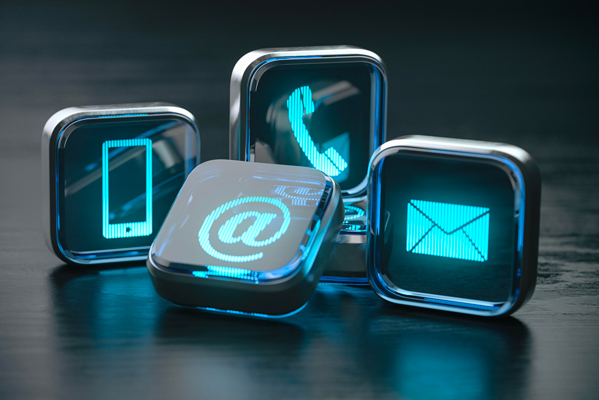 Reservations
TableRes allows guests to make reservations across a wide range of channels. Keeping track of such a large number of sources can become a headache, but not with TableRes. This is because it automatically absorbs all reservations, including direct and third-party online, social, phone and walk-in. Reservations from all sources flow into one screen making management a breeze.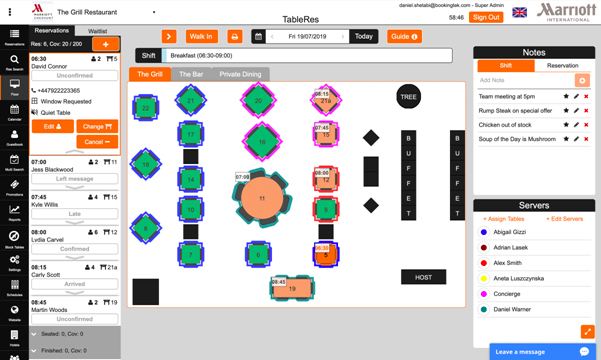 Floor Manager – The Central Hub
Sitting at the core of TableRes Digital is a powerful floor management system. This simple to use system manages bookings, guests, profiles, tables, servers, waitlists and a whole host of other front of house functions. All direct reservations drop into one screen along with those from any of the third-party services you choose to enable.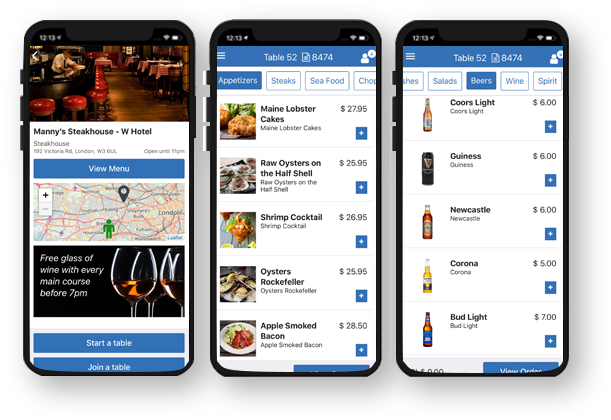 Customer order & pay mobile app
Guests can use this full-feature app to order F&B anywhere in the hotel – restaurants, bars, cafes, lounges, spas, poolside and even for in-room dining. An intuitive, image-rich ordering journey ends with the ability for multiple guests to split the bill and settle it using a debit/credit card, charge to room or an electronic payment method.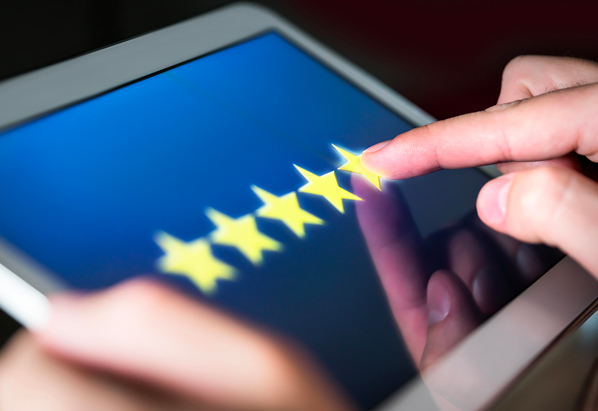 Review and Reputation Management
This full-feature reputation and review management system is designed with controls for regional and local management. TableRes automatically searches public websites for reviews on your restaurant and then collates them on an intuitive dashboard where progress can be tracked over time and trends easily spotted. Auto-alerts are sent when very poor or very high ratings are posted online.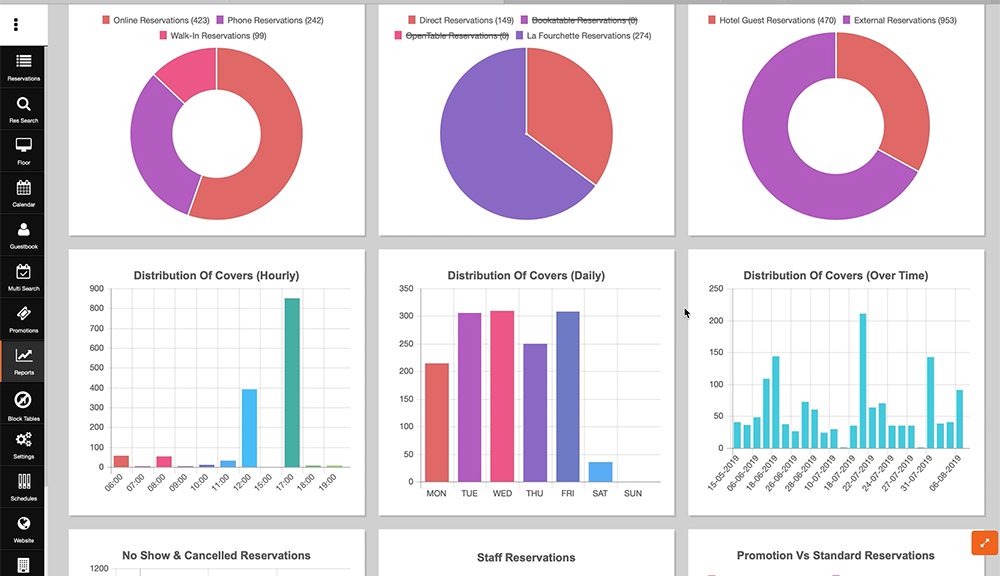 Analytics
Every system user has their own customisable dashboard allowing them to select the metrics that are important for them. Their dashboard can then show these metrics for different time periods and locations according to their rights. Reports can be seen rolled up from unit level through city, country, region and group levels.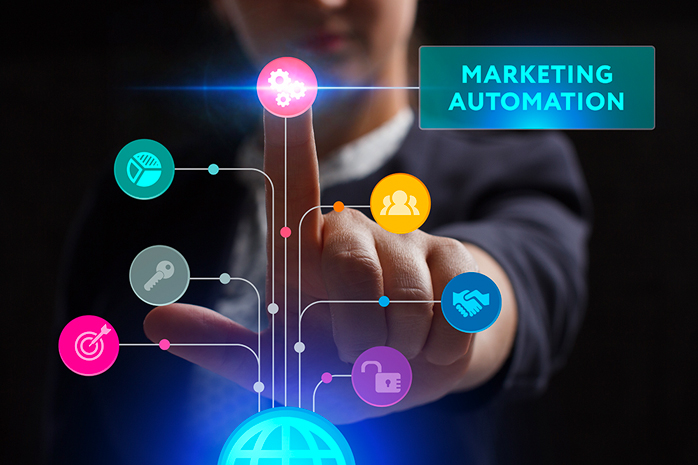 Email, SMS and Social Media Marketing
This simple marketing tool automates the creation and distribution of special offers and other guest messages by email, SMS and push notifications. It's easy to create a list of guests with specific profiles i.e. weekend, evening diners. Then select from a range of templates for a professional look. Posting offers to your social media pages is a one-click action.
Watch a short TableRes Digital video
TableRes Digital
Learn more about how TableRes Digital can help hotel groups increase online restaurant reservations to maximise direct revenue, simplify table management and encourage customer loyalty.