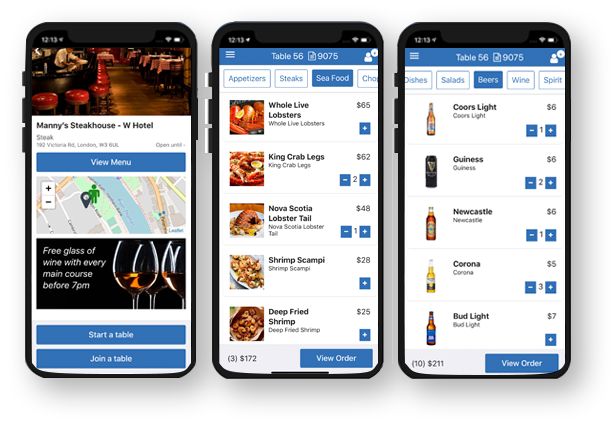 Mobile Order & Pay
The TableRes App enables end to end contactless customer journeys through QSR and full service restaurants. It eliminates face to face contact between staff and customers and removes the need for them to touch items, like printed menus, cash and bills.
QSR customers can find the closest location, see the menu, order and pre-pay for delivery or pick up at the counter/kerbside.
Full service restaurant customers can reserve a table and once they arrive, view the full menu, order and pay at table.
VIDEOS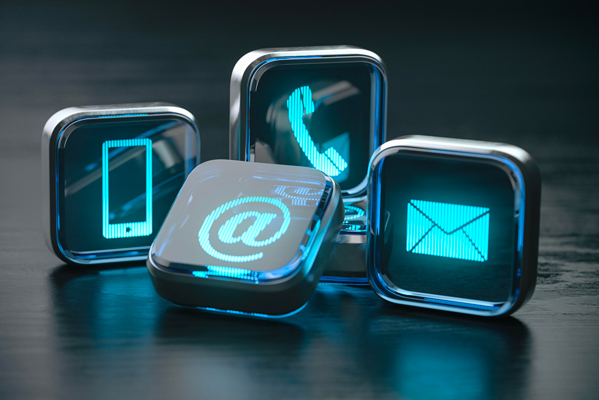 Reservations
TableRes allows guests to make reservations across a wide range of channels. Keeping track of a large number of sources can become a headache, but not with TableRes. It automatically absorbs all reservations, including direct and third-party online, social, phone and walk-in. Reservations from all sources flow into one screen making management a breeze.
The total number of covers, per pacing slot, can be limited to ensure social distancing is possible in the dining room. The mix of covers, from each source, can also be controlled so that direct and other, less costly, channels are given priority at times of high demand.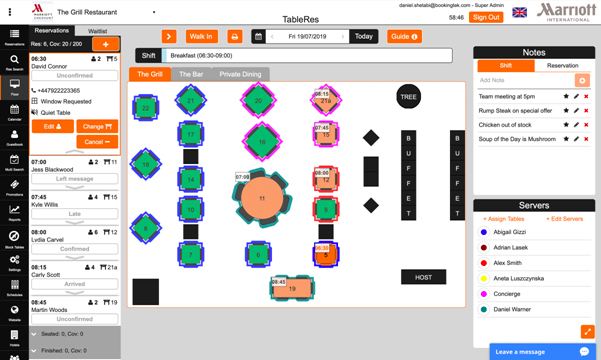 Floor Manager – Social Distancing
Sitting at the core of TableRes Digital is a powerful floor management system. This simple to use system manages bookings, guests, profiles, tables, servers, waitlists and a whole host of other front of house functions. All direct reservations drop into one screen along with those from any third-party services you have chosen to activate.
The floorplan shows a scaled replica of your real dining area with each table clearly numbered. A table can be allocated to each booking automatically, as it comes in, and shown to the guest in their email confirmation. When the guest arrives, there is no need to interact with a host, if they would prefer not to, they can go straight to their table and seat themselves.
An Integrated suite of tools
Meet the industry's joined-up suite of digital tools for F&B. Each tool is a best in class system in its own right, and each one talks to the others creating a fully integrated solution.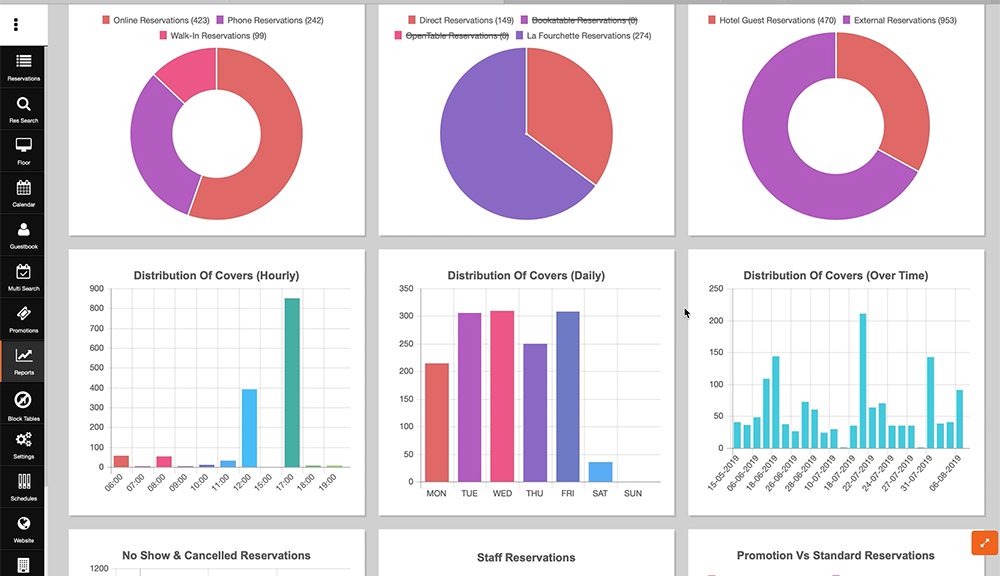 Analytics
Every system user has their own customisable dashboard allowing them to select the metrics that are important for them. Their dashboard can then show these metrics for different time periods and locations according to their rights. Reports can be seen rolled up from unit level through city, country, region and group levels.
Senior managers can set up notifications to alert them if total covers or guest density at any dining room are exceeding the levels which allow proper social distancing.
Independent research reveals the thinking behind customer behaviour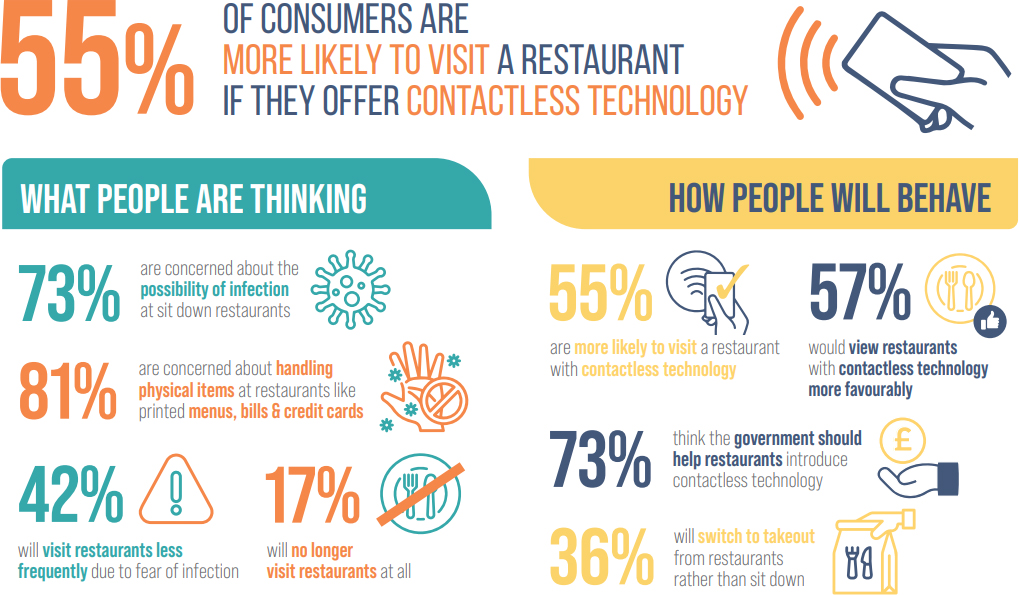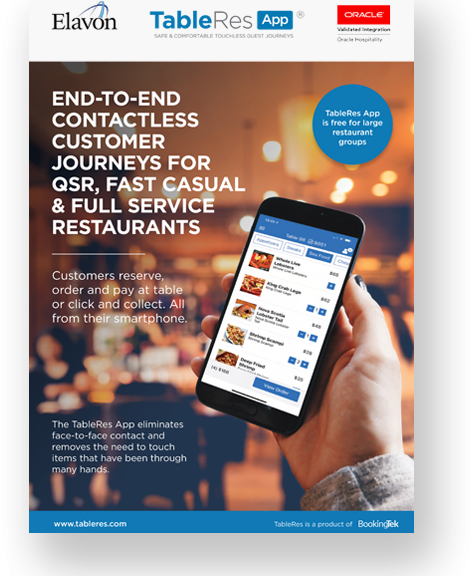 TableRes Mobile App
Find out more about how TableRes can help you operate your QSR and full service restaurants during and after Covid-19 by introducing a completely contactless customer journey.